AWS SysOps Certificate is one of the Associate AWS certificates which can be taken. Our company follows the plan outlined below when it comes to the certification of our DevOps Engineers. There are many ways to learn about this exam but here we can follow our vision.
AWS Certification Pyramid
You can find more information about all AWS certificates on their site.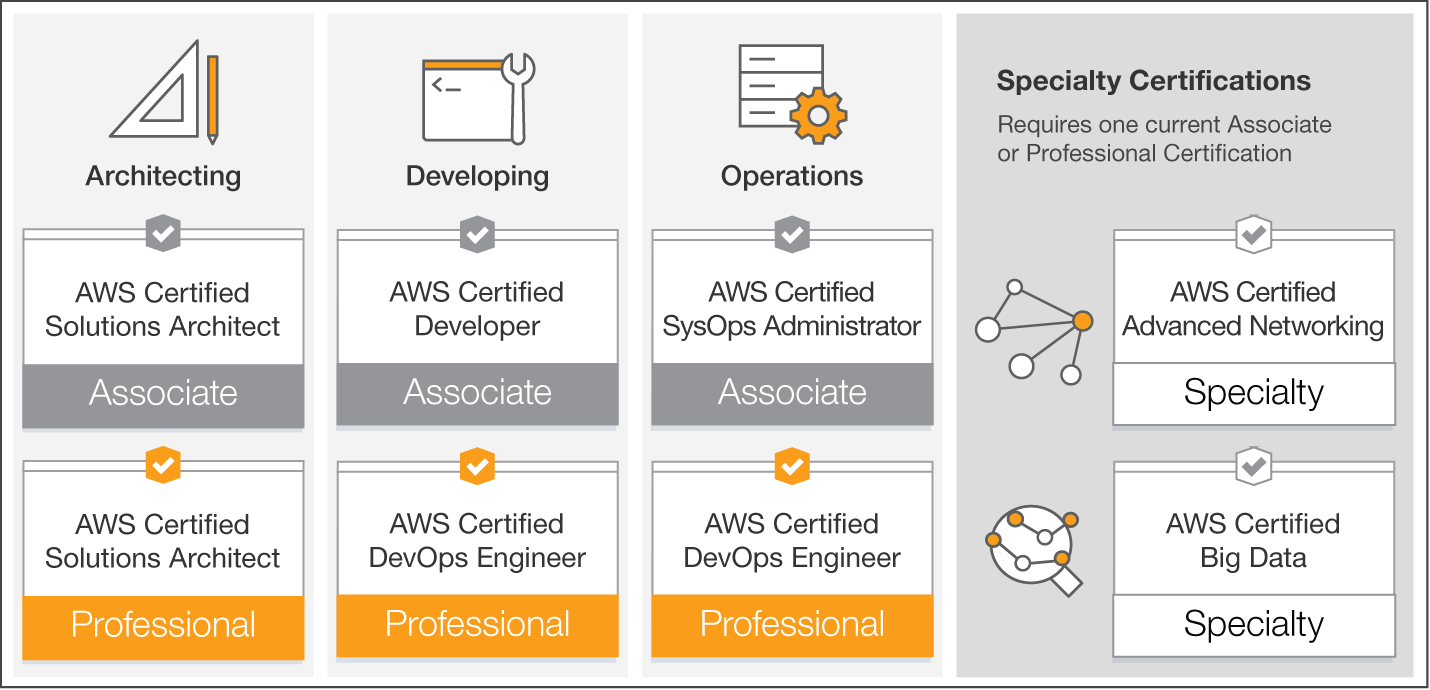 Associate – Demonstrate your technical skills

AWS Certified Solution Architect
AWS Certified Developer
AWS Certified SysOps Administrator

Specialty – Validate technical skills in key areas

AWS Certified Advanced Networking
AWS Certified Big Data

Professional – Advanced AWS technical expertise

AWS Certified Solutions Architect
AWS Certified DevOps
All associate level exams are with around 40 questions and you have about 90 minutes to complete them. All professional exams are with 80 questions for 180 min. Keep in mind that you have multiple choice and multiple answer questions. Prerequisite for all Professional certificate is Associate from the same topic.
Official information for SysOps Certificate from AWS
Let's start with the first part of the certification process. Let's say I want to take an AWS Certified SysOps Administrator – Associate certificate. The very first thing we do is to check exactly what we need to know from AWS so we can take the exam.
I will explain my point of view on how to pass it.
Check the relevant information
First I look up the AWS Certification section and what is the necessary knowledge to get their certificates. I want SysOps Administration so let's check it out. This exam validates technical expertise about deployment, management and operations on the top of the AWS platform. The candidate for this exam should have one or more year experience operating with AWS based applications. Most of the people in AWS community think that this is the hardest certificate in the Associate level.
AWS have a documentation for everything. They have a document in which you can reference the full details for the exam – blueprint.
Hard work
Results
These are the steps which I am following to take my AWS SysOps Certificate Associate Exam. I am in the latest stage, and my exam is coming soon. So, fingers crossed that I'll take it!