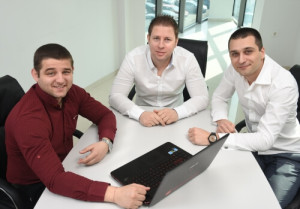 R&D Solutions is a Cloud AWS Managed Services provider that helps Enterprises, SMBs and Startups integrate cloud computing into their IT and business strategies. Our team of Amazon certified Architects, SysOps and DevOps engineers – located in Bulgaria, provides Cloud transformation services like Consulting, Migration, Managed Services, DevOps and Engineering services over AWS.
Our main areas of expertise – Custom software development, DevOps and Cloud Computing.
We have totally embraced agile software development methodologies as Scrum, Kanban and DevOps best practices of Continuous Delivery of skillfully designed, optimized, tested and reliable software solutions in short delivery cycles.
R&D Solutions AWS Managed Services provide best-in-class management of your infrastructure on top of Amazon Web Services. Our engineering services  deliver consistent operations management and predictable results by following ITIL® best practices, and provide tooling and automation to increase efficiency, and reduce your operational overhead and risk. Run elastic virtual environments, get real business results.